One hundred Christmas cards were carefully written with festive messages and best wishes by the Health and Social Care group and, following a quarantine period, are being delivered to Boroughbridge Manor and Riverside Court. We were also very grateful for the £165 donations from staff and students to buy food for our local foodbanks.
Christmas Dinner got us into the Christmas mood on Tuesday and, in and amongst the festivities, we've continued with high quality learning with Year 7 making cakes with many different flavourings. Meanwhile, with temperatures beginning to fall, Year 7 scientists have been doing a small science project on insulation using the Raspberry Pi computers and a temperature probe. Mr Errington reports that the students have made a really good start with Charlie and Isaac managing to connect some LEDs and light them.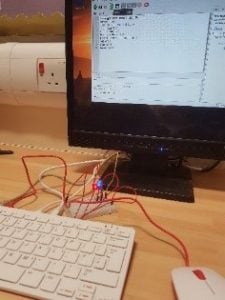 The Christmas window competition has reached new heights as gradually around the school, windows turned into festive extravaganzas. You can see a few of them here. Decision making was tough so we decided each year group deserved a winner.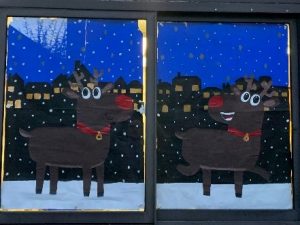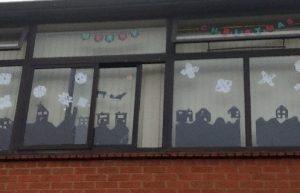 Meanwhile, around the school, we've also been able to view the Christmas baubles that KS3 classes have been producing.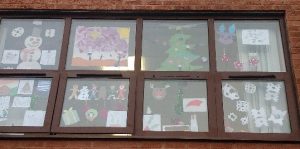 And so, to end the week with a flourish, we've been wearing our Christmas jumpers today and have raised £302 for Save the Children. During extended form time, students received subject awards for their hard work and achievements. They finished by watching a unique staff video performance of 'Last Covid Christmas' to a tune you'll be very familiar with performed by Bertie and Ewan (Year 13) and a range of staff in varying locations.
Thanks again to all parents who completed the survey on remote learning. We'll share the outcomes and our follow up actions in the New Year.
So, as 2020 draws to a close, I would like to thank you for your support through what has been a challenging year for us all. Your commitment to remote learning during the lockdown period has formed a strong foundation for us to support students in making excellent progress this term. I hope that you and your families have a restful and peaceful Christmas and we look forward to working with you in 2021.