It's been so lovely to have everyone back in school this week. Whilst there were feelings of excitement and nervousness in equal measure at the start of the week (for staff as well as students!), we've very quickly settled back into our school routines. Our children have been absolutely fantastic and their excellent behaviour and attitude on their return has enabled us to carry out the lateral flow testing quickly and efficiently. They've also been very organised with bringing and wearing face coverings. This wouldn't have happened without your support so thanks to you too. I'm also hoping that, for the majority of you, as the week has drawn on you've reclaimed the dining tables, desks and devices that have been used over the last few months for Remote Learning.
With face to face teaching and learning well underway, Year 9 have been considering their subject options for GCSE. Having personalised their curriculum at the end of Year 8, they now have the opportunity to choose the four subjects which they would like to study over the next two years, with two being completed in Year 10 and two in Year 11 as part of our Stage not Age curriculum. So, to inform their choices, they've had taster sessions from each of the subjects. Year 8 will be finding out about their mini-options for their Year 9 studies next week.
Something for us all to look forward to next Friday (19th) is Red Nose day when we'll be having a non-uniform day to raise money for Comic Relief. You can make a donation (minimum £1) through Parent Mail.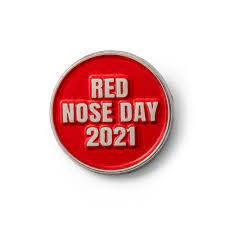 So, all in all it's been a good week and, as you can see, we found our own particular pot of gold at the end of the rainbow!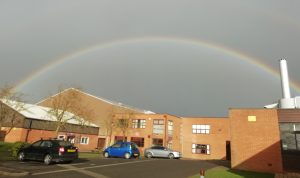 Have a lovely weekend.