So 'here it is Merry Christmas' and this week has seen the final batch of small Christmas cake gifts going home with Key Stage 3 students. After a group effort in Food Technology to make the Christmas cake, students have developed their fondant icing techniques, covering the cake smoothly before adding holly and berries then gift wrapping! We hope you're enjoying them!
In search of Christmas weather, an Xscape trip on Tuesday gave students in Years 7, 8, 9, along with one of our Head students, the opportunity to experience the joy of the slopes. At the end of the session, students replenished their energy with a burger and, as students were leaving, the manager passed a note to Mr Field which said, 'Lovely, polite, young adults'. Well done to all.
In other sporting success, Year 10 and 11 boys had a resounding 9-0 victory in a district cup match against Nidderdale.
Meanwhile, Mrs Macadam reports that 'In the English Department, Year 7s have been busy researching Shakespeare's Globe theatre and a good number of the students entered a competition to build a model of the theatre in a variety of forms.
Submissions were impressive, original and highly inventive; many were incredibly accurate.  There were three delicious and beautifully presented Globe cakes, a heavy, welded Globe and a range of other cardboard versions.'
You can see their impressive work here.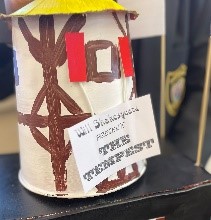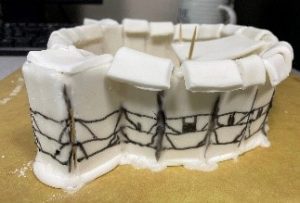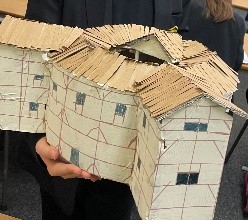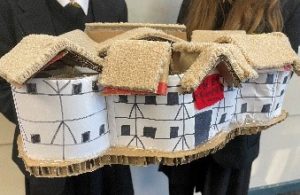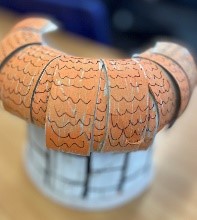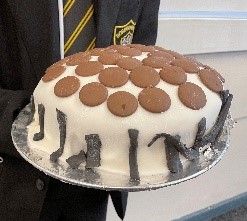 Our KS3 Readathon (raising money for the Read for Good charity that buys books for children in hospital and pays for authors and storytellers to visit them too) is complete! We are still collecting money at the moment (current total is £275). A special well done goes to Harley (Year 7) who raised £195 on his own!
Mrs Godsell-Wright's assemblies this week have looked at the different religious festivals that take place at this time of year which all have core themes of being kind and helping others. Students were encouraged to send a card to people in our community who may be spending Christmas alone. Thank you for your donations of money and food items which two of our Wellbeing Ambassadors, Bella (Year 11) and Mary (Year 8), have made into hampers to take to our local homeless shelter, food bank and Boroughbridge Community Care.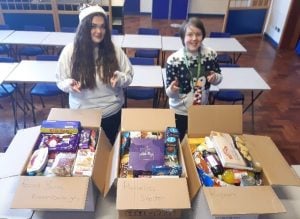 Today has been a day of celebration with students wearing Christmas jumpers in support of Save the Children and rewards being given to students with a consistently positive Attitude to Learning.
We've also had our usual annual Christmas door competition! The standard has been incredibly high this year with the overall winners being Mrs. Knock's Form, 11PK and I think you can see why!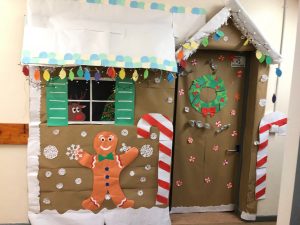 We also said farewell to Mrs Bibbings today, thanking her for the great contribution that she's made to Boroughbridge High School and wishing her well for the future.
So, as we launch fully into the festive season, I'd like to thank you for your support throughout 2021. I hope that you and your family have a lovely restful and peaceful Christmas break and we'll look forward to welcoming students back to school in January.