I hope you had a good half term break. It was great to welcome students back to school on Monday for the last few weeks of our 2022-2023 timetable. You'll be aware that we move to our new school year and new timetable before the Summer break, to maximise our learning time. This year it will be from 26th June.
In assemblies this week, Mrs. Godsell-Wright has been looking at ethical consumerism, considering how products are marketed to attract young people, what affects the decision-making process and the impact of our possible purchases. It was lovely to see so many students sharing their ideas and participating in the assemblies. 
On Wednesday after school, we welcomed local employers to meet with staff during one of our professional development sessions. Using a speed dating approach, we were able to talk to employers and recruiters from Rabbit Hill, Yoke, the Army, Reed Boardall and Nidd Hall to gather information about the skills and attributes they're looking for in our young people along with giving information about the wide range of employment and training opportunities that they offer in our local area. As part of our CEIAG Careers Education Information Advice and Guidance programme, Year 10 will have their own opportunity in a couple of weeks to meet with employers and ask their own questions. You can find out more at https://www.boroughbridgehigh.com/curriculum/careershome/
In sporting news, our congratulations go to Sid in Year 7 who had a very successful time at the Dwarf Sports Association national games over half term in Birmingham, bringing home 11 medals. He won four gold medals in 400m cycling, 50m breaststroke, 100m breaststroke and basketball, three silver medals in 50m backstroke, 100m freestyle and shotput and four bronze medals in 40m sprint, 60m sprint, 4 x 60m relay and javelin. An amazing achievement and we wish him well for his training at Bath University for the world games in Germany in the summer.
On Thursday morning, rugby was the focus for Year 8 boys who were coached by a York City Knights coach in preparation for the Emerging 9's Rugby League tournament which takes places in a couple of weeks in Warrington.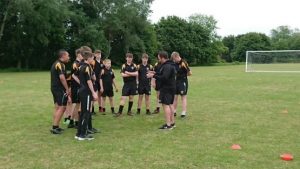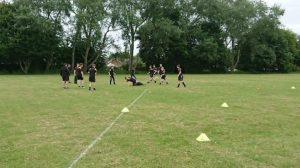 We're got a number of trips coming up this term beginning with our residential for Year 9 to Bewerley Park next week and the following week Year 7 will be going on their international trip to Normandy.
With the weather forecast predicting temperatures around 25 degrees next week, students will have the option not to wear their blazer. All other uniform requirements will remain in place. 
Have a lovely weekend!