We're delighted that Boroughbridge High School has been successfully nominated to receive the Music Mark. We were recognised for our efforts to facilitate instrumental lessons during lockdown, and for keeping as much practical music as possible in our curriculum, despite the restrictions of a Covid safe school. Our congratulations go to Mrs Skilbeck who reports,
'Our students have been keeping busy since the pandemic began and both in and out of school they have continued learning via Skype, Zoom and Google Meet. Our Drama Department made space for socially distanced lessons with taped out areas around keyboards, drum kits and guitar amps for students and teachers to safely carry on with their music, and we have even been able to offer lessons to new students.  Our peripatetic teachers have adapted to online lessons without breaking stride and kept the music playing.
 I recently surveyed the staff and students to see how they had been getting on with music throughout the lockdown and the responses included passing instrumental and singing exams from grade 3 to grade 8; singing in online choirs and recordings; family bands; and playing ukuleles, keyboards, pianos, guitars, violins, cello, trumpet and drum kits of both electronic and noisy varieties.  
 The sixth form legends that are Bertie and Ewan have also been busy writing songs and have both released their music on Spotify during lockdown, clocking up followers at a rate of knots. Bertie's band have also managed to sneak a few busking sessions in between lockdowns and made a record amount entertaining York locals and bringing a bit of joy to the streets – perhaps you saw them?'
Before the Easter break, you will have received the information about the Relationships and Sex Education Parental Consultation. If you wish to respond and haven't already, then please do so by Friday 23rd April and e-mail schooladmin@boroughbridgehigh.com if you would like us to resend it.
Finally, we were all saddened by the passing of the Duke of Edinburgh and appreciate the opportunities that the Duke of Edinburgh's Award has brought to the students of Boroughbridge High School over the years.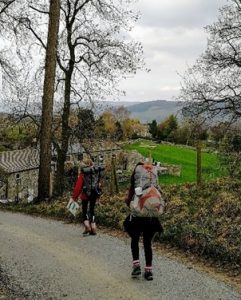 Have a lovely weekend.