With the sun in the sky and the blossom buds bursting, our Key Stage 3 students have been benefiting from practical learning.
The fine weather has seen the welcome return of practical Drama lessons, with outdoor distanced work on the field next to the Drama Studio. Year 7 and 8 students have had the chance to put their lockdown theory into practice exploring the characters from Italian Theatre 'Commedia Dell'Arte', whilst Year 9 students have been studying how to bring in tension and suspense to some scary Drama scenes, before embracing their inner Scorsese by producing their own Thriller film trailer.
In PE, team games have been at the fore with all Key Stage 3 groups getting involved in games missed due to the Winter lockdown. Year 7 have been playing rugby and football, Year 8, Handball and Football and Year 9 exploring the sport of Lacrosse and developing their skills in football. Mr Field said, 'The year groups have impressed with their ability to transfer skills and understanding from other team games to the activities they are studying now.  I'm not sure if the pupils are solar powered but they have put some great effort into the activities since the Easter break.'
Developing their practical skills inside, in Science Year 7 have been finding out how much oxygen is in the air by burning candles and measuring the amount of oxygen used. Meanwhile, Year 8 have been trying to establish which, of their samples of rock salt, has the most sodium chloride in it.
In ICT, Year 8 have been exploring animation software, in particular, stop-motion animation. They have experimented with 'cut-out' animation this week.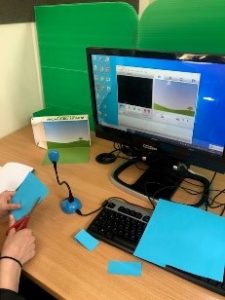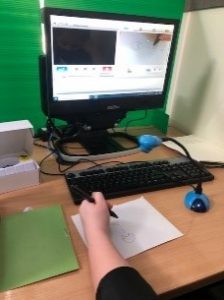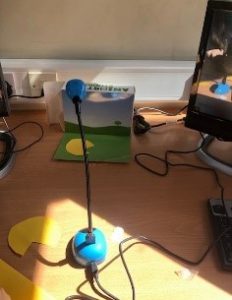 Y7 have been developing their spreadsheet skills using Microsoft Excel. This week they discovered how to format a spreadsheet to make it easier to read, some even completed the 'conditional formatting' challenge.
In Design Technology, Year 7 are making their Blockhead in wood, with Year 8 completing their LED lights and Year 9 developing their drawing. Meanwhile, down in Food Technology, Year 7 have been making crumble, Year 8 potato skins and jam tarts and Year 9 deluxe sausage rolls!
Year 7 have been doing some on site Geography fieldwork, collecting data to explore the microclimate of Boroughbridge High School.
Looking to the future, and considering our school environment, Ms Cushen and her Year 7 and 8 English groups have been developing their persuasive English techniques by coming up with solutions to problems created by climate change both now and in the future. Ms Cushen said 'Year 7's have been working in virtual groups, which resulted in presentations to the class. They were brilliant, especially as they all worked after school to get it done.' Year 8's will be presenting their work next week.
In Art and Design Year 9 have been using the photorealistic work of artist Sarah Graham as their inspiration for some coloured pencil pieces based on Chupa Chups lollies. (Other lollies are available!)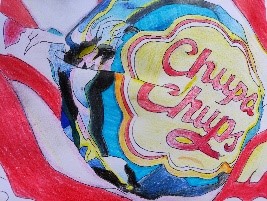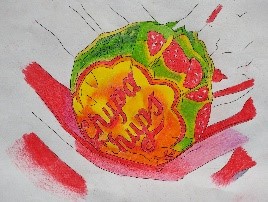 Have a lovely weekend!