The week started with a 4-3 victory against Ermysted's Grammar School, Skipton for the Year 10/11 Football Team who are now through to the quarter final of the District Cup when they'll play Selby High School.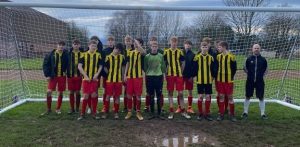 In other sporting news, the Year 10 Handball Team had their first game of handball before going to the North of England championships next month.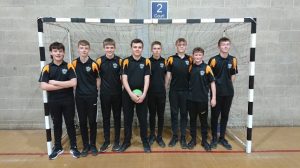 Mr Field reports, 'They played really well and learnt quickly from playing against a more experienced team. We only lost the lead in the game in the last ten minutes!'
Year 9 have been developing their revision skills and demonstrating great resilience during their exams this week. They've got some exciting decisions to make in the next few weeks with Options Evening on Monday 14th March.
In assemblies this week, Mr Grierson has been exploring the theme of reaping the rewards of hard work and commitment through the examples of sporting stars who have achieved things others thought impossible. These included Roger Bannister, who was the first to achieve a four minute mile and Graeme Obree, a relatively unknown cyclist from Scotland who, in 1993, smashed the World Hour Record on his homemade bicycle, Old Faithful. Mrs Lake, on Monday, explored the process and practicalities of revision with Year 11.
Bringing real world business to the classroom, Mrs Knock welcomed Mr Green from Metro Bank to speak to her GCSE group this afternoon.
This week we say farewell to Mr Mitchell who has been an important part of our SEN Team and Mr Ambler, our Assistant Business Manager who has helped to keep the site running smoothly over the last couple of challenging years. We thank them both for the excellent contribution that they've made to our school community and wish them well in their future posts.
Have a good half term!