With safety at the fore, in PSHE lessons last week, our Sixth Form students focused on Driver Safety.  This is a timely presentation highlighting the importance of making appropriate decisions, whilst driving, or as a passenger.  A large proportion of the students are currently learning to drive and it is a requirement of the Sixth Form Code of Conduct that students attend the safety presentation before bringing a car onto the school site.
The Sixth Form also provides an annual opportunity for students to visit a University and Apprenticeship Regional Careers Event.  As this could not take place in the usual style this year, a virtual event was provided complete with a friendly welcome, free giveaways and refreshments!  Students spent the afternoon researching degree courses, university locations and attending webinars on topics including student finance, life at university, employability and how to secure an apprenticeship.  Students left armed with quality information to help them with their post-18 plans.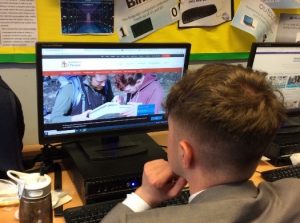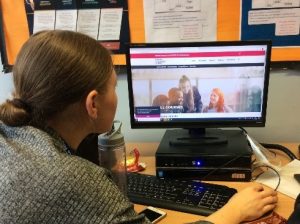 Looking forward to their own post-16 plans, Year 11 have had a tutor time visit from Mrs. Town, our Head of Sixth Form, and were able to watch a video of our current students in their daily sixth form life whilst also hearing from some of our past students who have used the opportunities that they had at BHS to go on to University and a wide range of job roles. To support Year 11 with both their shorter and longer-term goals, Mrs. Rainbow has been carrying out Careers interviews.
To ensure that all options are open to them and with Progress Exams on the horizon for Years 10 and 11 (they start on Monday 23rd November), Mrs. Godsell-Wright took the opportunity, in advance of the half-term break, to speak to students about the importance of revision. Having presented students with a Revision Guide, she shared some revision techniques and tips on putting together a revision timetable. Students were made aware that the Progress Exams will enable them to demonstrate what they know which will be used to inform teaching. The official exams are scheduled to take place in Summer 2021 but, in these uncertain times, the Progress exams take on even greater importance.
Marking Black History Month, Mrs. Langford is developing a display sharing inspirational stories which explore the lives of influential, black Britons who have had an impact on UK laws and equal rights. To complete the display, students have been invited to share their own black heroes.
Our first Parents' Evening took place this week with phone conversations rather than face to face meetings. However, the same quality of interaction took place with tutors and the pastoral team having the opportunity to talk to parents about how well Year 7 have settled into Boroughbridge High School and the excellent progress that they are making.
Thank you for your support during this rather different yet, nonetheless, successful half term.
I hope that you and your family have a lovely half term break.