It's been a week of mixed emotions as Years 13 and 11 have sat their final exams and attended Boroughbridge High School for the final time. On Thursday, following the Science exam, the traditional shirt signing for Year 11 took place with students and teachers writing inspirational, kind or funny messages. Students then went to their Leavers' Assembly where messages from staff, present and past were played, all reminding students of what they have achieved and wishing them success for the future. (Thanks to Amelia for pulling the video together.) There was then some amusement as photos from Year 7 to 11 were shown, reminding students of how much they've grown both physically and emotionally in the last five years. We're looking forward to celebrating their time at Boroughbridge High School at the Prom this evening.
Year 13 have celebrated the end of their exams with a trip to Snozone this afternoon.
Above all, after the challenges of the last couple of years, Year 13 and Year 11 have shown great resilience in their preparation for the exams and the way in which they have conducted themselves throughout the exam period. We wish the class of 2022 well for the future and will look forward to hearing about their future successes.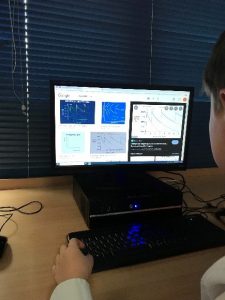 As is the nature of school communities, as Year 11 and Year 13 leave we move to our new timetable on Monday and the new school year begins. In assemblies this week, I've celebrated with students all that they have achieved in this academic year before reminding them of our school expectations to secure future success. We also talked about learning and building knowledge and, in particular, about the Ebbinghaus forgetting curve which shows that without recapping and retrieving knowledge, after 1 day you will have retained only 33% of the knowledge, after 6 days only 25% and after 31 days only 21%. So, as a school we are using the strategy of retrieval grids to ensure that students retain and then build upon this knowledge. Mr. Errington reports that 'Following the assembly on Tuesday morning about the science behind how we learn, some of my year 7s wanted to investigate further.  Now that they know how learning works, they went straight back to re-visit the learning they did back in September so that they are in top-form ready for Year 8.  Well done year 7.'
We're also introducing Curriculum Progression maps so that students have a visual representation of what they're learning, when and how this builds knowledge and skills over time. I'll be writing to you soon to give you further details.
Yesterday, the next round of the Harrogate and Craven District Athletics Championships took place at Giggleswick School with 24 of our students competing. There were 8 places available in each event and when asked to summarise our performance Mr. Field exclaimed 'absolutely brilliant'.  We had five 4th places, eight 3rd places, two 2nd places and one 1st place (James in Year 7 in discus) so, as you'll have calculated, 11 podium finishes. An impressive performance indeed and against schools much larger than Boroughbridge High School.
Today the Rewards Trip to Flamingo Land has been a great success with students from Years 7 to 10 enjoying both the rides and the zoo. Everyone had a great time and staff were, as always, impressed by the excellent behaviour of students. This is one of the Rewards events that take place across the school year.
Staff and students have been talking today about the fantastic first night of the Grease production at Coronation Hall starring many of our students. Mrs. Macadam reports that 'The opening show was first class and it is a must see for everyone – you certainly won't regret it!' It's not late to see the production as it continues tonight and tomorrow.  Looking in lessons this week, I thought you might like to see the completed spaghetti measurers which Year 7 have been working on in DT, demonstrating how to combine creativity and technical skill.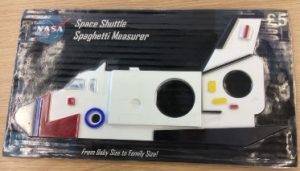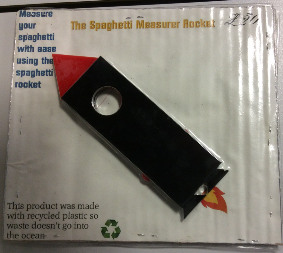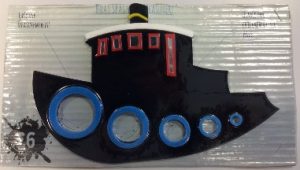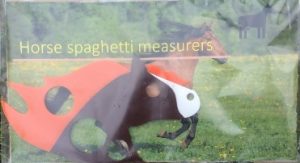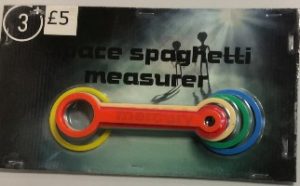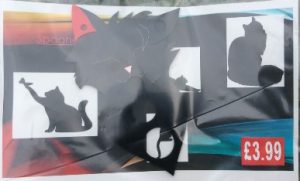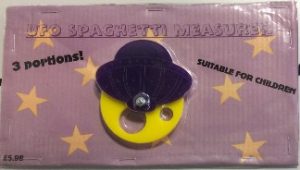 Advance notice of The Big Book Swap: 
Mrs. Wellock reports that 'Students and staff have been donating books over the last few weeks and we are now ready to hold our Big Book Swap. Students should come to the library at lunchtime on Friday 1st July to take part where they can purchase second-hand books with cash (prices from £1 to £3) or use book tokens (if you donated your own books to the swap). We have so many great titles including Ben Davis' The Private Blog of Joe Cowley, RJ Palacio's Auggie and Me, and a signed copy of Andy Seed's The Silly Book of Side-Splitting Stuff.  You can expect to find lots of other books by some of our favourite authors: Malorie Blackman, John Green, Michael Morpurgo, Terry Pratchett and Jacqueline Wilson to name a few. If you still have spare books at home that you'd be happy to donate then it's not too late to bring them in – please drop them off at the English office to collect your tokens!'
A reminder that new Year 8 and new Year 11 need to bring their PE kit on Monday morning.
Have a lovely weekend!