Many productive conversations took place on Monday evening for Year 10/11 students, parents, carers and teachers during our extra Parents' Evening. With thoughts of an important few months ahead, our new Careers Adviser Karen Morgan who started in January has been hard at work helping Year 11 students begin to finalise their Post-16 choices, carrying out Careers Interviews and using the e-Clips website to explore different careers with them. If your child has any careers related questions please feel free to contact her via the school office at schooladmin@boroughbridgehigh.com. Look out for the Careers newsletter which will be coming out to you after Easter.
Tuesday evening was Open Mic night where a team of enthusiastic performers entertained an audience of parents and friends. Mrs Skilbeck says, 'We were so happy to reinstate this tradition of hosting informal music making in our lovely music room.  Making their debut performances were: The 'Oxygonk Breathers' djembe group; 'Octagon Cafe' rock band and Issy with a beautiful guitar & vocal performance; The GCSE music class turned out in force and performed a mix of ensemble, solo and composition work with bags of confidence.  Tea and biscuits and a chance to chat with parents and friends made this a really warm, friendly event.  Here's to the next one!'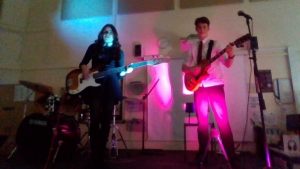 In assemblies this week, we've been celebrating the things that we've achieved as a school community over the last few months including sporting success, taking on new challenges, the impact of student leadership and fundraising for others. All in all, we've had a very successful school year to date. Coming up in the next couple of weeks (w\c 4th April) is School Council Fundraising Week where students will be raising money to invest in things to improve the school environment. You'll be hearing more about this very soon.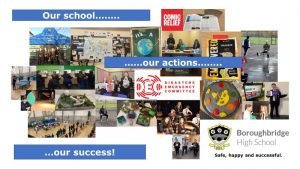 Have a lovely weekend!