We've had quite a week for weather, going from almost Summer last week back to a wintry blast this week. It's not often that we have simultaneous blossom and snow.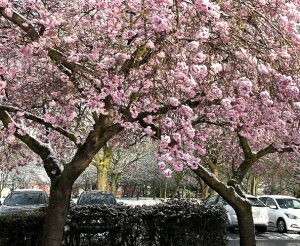 Braving the weather on Thursday afternoon were the Year 11 Boys' Football Team who put up a good performance against Queen Ethelburga's in the semi-finals of the County district cup. Whilst they weren't victorious on this occasion, staff watching agreed that it was an excellent match. The team now have another semi-final against King James's School to look forward to.
Creating sports people of the future, Olive (Year 11) has shown great leadership working with some of our Year 8 and 9 students to develop their rugby skills.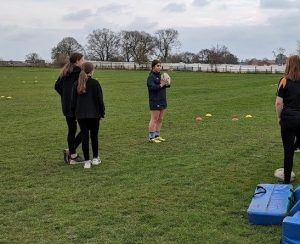 In Year 7 lessons this week, Mrs Flowers reports that, in DT, students are beginning to use Techsoft design V3 to turn their drawn ideas into CAD drawings to use to cut out on the laser cutter.  This actually has a free version online that they can practise on which can be found at
https://www.techsoft.co.uk/products/software/techsoft-design-v3-download
Meanwhile, in Maths, Mrs Price reports that her Year 7 class have been putting their percentage increase/decrease skills to the test in a Stock Exchange game. They had £100 000 to invest in either McDonald's, Mrs Moosajee's stationery shop, We Buy Any Car, MC Wise and DJ Luck's album or Mathswatch. They also had the option to bank it with 5% rate. All teams secured a profit with the smallest return of £147. The winner, having made some very wise investments had an amazing return, ending the day with £321,036.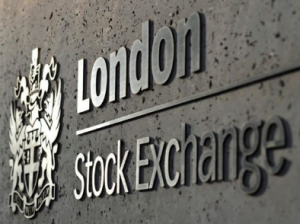 Next Tuesday, Year 7 students have the Rocket Car Challenge to look forward to. They'll be working with the Science team throughout the day to see who can create the fastest rocket car.
Mr Cockerill reports that Year 9 students have been working on creative writing from the perspective of an alter-ego, inspired by S.E. Hinton's The Outsiders. Mr Cockerill thinks that some of them are as good as – if not better – than the novel itself!
 In assemblies this week, Mr Grierson has been talking with students about the value of education and how, in some countries, access to education is limited with some children not being able to attend school. He then went on to explore the impact that high attendance has on exam results, future destinations and, often, salaries.
Next week is School Council Fundraising Week, where we'll be seeing a diverse range of money raising strategies with the aim of raising money to fund ideas to improve the school environment, voted for by the students, for the students. Mr Woodward's form, 8SW, have come up with a fairly unique fundraiser, 'Give Mr. Woodward a makeover' the outcome of which depends entirely on how much money they raise. Mr Woodward says,
'For £25 raised, the Form group can decorate my nails however they see fit. For £50 raised, the Form group can decorate my nails and "style" my hair however they see fit. For £75 raised, the Form group can decorate my nails, "style" my hair and put make-up on my face in whatever way they see fit and For £100 raised, the Form group can decorate my nails, "style" my hair, put make-up on my face and dress me up in whatever way they see fit. I'll teach the whole day in my new guise.'
You may wish to make a contribution yourself as we promise that a photo will be taken and put in the Blog next week.
We'll end the Fundraising week with a Non-Uniform Day on Friday (8th) where money raised will be used to maintain and improve our Wildlife Area which is a community resource. Thank you in advance for your support.
Looking ahead, here's a date for your diary. A number of our students are in the cast of The Hightimers' production of Grease in June. Here's how you can purchase tickets.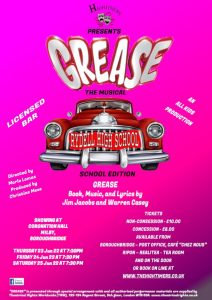 Have a lovely weekend!