We've had a great time this week, welcoming Year 6 students who will be our new Year 7 in September. It was fantastic to welcome new families, along with those who have older siblings in school, to the very well-attended Parents' Evening on Monday. It's been our final day of three transition days today and we've been so delighted to have Year 6 students in school, following the last two years where the majority of communication has been virtual. Students have experienced a wide range of subjects, met lots of staff, got to grips with the routines of the school and experienced lunch in the Dining Hall. We're confident that this will have prepared them well for the start of the Autumn Term in September.
Older students have formed an important part of the three days with Sports Leaders leading PE activities and former Year 11 students accompanying groups as guides. All in all it's been an incredibly successful week and we're looking forward to working together in the years to come.
In other news, Mrs. Town reports that 'Year 11 started their post-16 careers journey on Tuesday. They had an assembly on post-16 routes and options and then took part in a 'Meet the Employer' networking event where they interviewed local, national and international employers to find out about a range of different careers and employment sectors. Employers included Reed Boardall, NYCC, Green Tech, The Army, The RAF, Warner Leisure, ISG, Danford Brewer and Ives and Intuitions. Students said they found it very helpful and informative.  If you are an employer and would like to take part in this event or support the school in their careers programme in other ways next year please contact ptown@boroughbridgehigh.com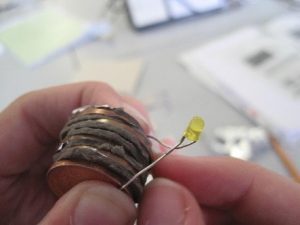 Also looking to the future this week have been Year 8 Scientists. Mr. Errington reports, "We need to stop using fossil fuels and use renewable energy resources such as wind and solar. This means we need better batteries to store energy so we can use it where and when we need it. Year 8 scientists are working on creating batteries that are efficient and made from materials that are easy to source."
The Monster Kickabout has taken place at lunchtimes this week with the winners to be announced.
We've got much to look forward to next week too. Year 5 students will be joining us on Monday for a Harry Potter day, some students will be going to Snozone on Tuesday whilst GCSE Geographers will be carrying out fieldwork in Leeds. On Thursday, a group will be attending the Girls' Well-being Colour Run at Dalby Forest and on Friday we will all be involved in our long awaited Sports Day! Mr. Field has taken the opportunity in Assemblies this week to explain how points can be gained, not only from taking a position in an event but, also, by taking part and completing an event. It's going to be a great whole school event and, as it currently stands, the long range forecast is looking positive!
A reminder from Mrs. Wellock that there are only 3 days left to order from our latest Scholastic Book Club. Just go to https://schools.scholastic.co.uk/boroughbridge-yo51/digital-book-club to browse the latest books and place your order. Every £1 you spend on this month's Book Club will earn 20p for our school in Scholastic Rewards.
Good Luck this weekend if you're putting in an entry to The Aldborough & Boroughbridge Agricultural Show which is on Sunday 24th July at Newby Hall & Gardens. All schedules are currently available at www.boroughbridgeshow.co.uk