We returned from half term to a beautiful autumnal school site. On the final day before the half term break, Mrs. Macadam and her Year 7 class had been getting creative. Mrs. Macadam reports, 'In addition to reading "Clockwork" and "Treasure Island", Year 7 students studied an extract from the epic poem Beowulf (the poem that gave birth to Literature as we know it); students were invited to design and make a Beowulf battle shield as an extra homework project.  The response was fantastic and the quality of shields was so good Mr Grierson couldn't pick a winner.'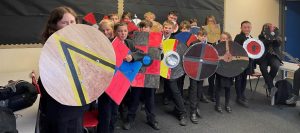 On a similar theme, in Art over the last few weeks, Year 9 students have been developing their skills by transforming toilet rolls, fabric and yarn into impressive dog sculptures as you can see. Mrs. Hunter has been very impressed with their approach and the results.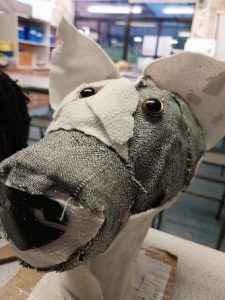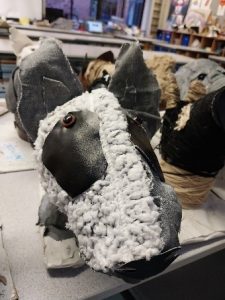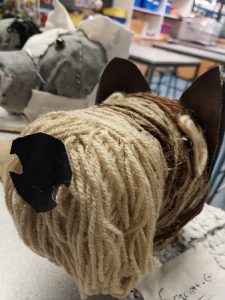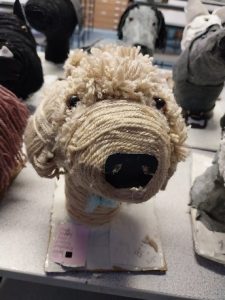 Two lunch clubs have started this week, Science Club for Year 7 on Thursday with Miss Camy and Code Club on Wednesday for students in Years 7 and 8. Mr. Errington reports,
'On Wednesday I started a code club for years 8 and 9. I loved programming as a kid and want to give our current students the opportunity to write some code that will be sent up to the international space station and run up there for the astronauts to enjoy.  Indeed their code will be "out of this world".  The current competition is open to students aged up to 19 based in specific countries and organised by the Raspberry Pi foundation. The students are going to start with "Mission Zero" which offers young people the chance to have their code run in space. They will write a simple program to take a reading from the colour and luminosity sensor on an Astro Pi computer on board the International Space Station, and use it to set the background colour in a personalised image for the astronauts to see as they go about their daily tasks. If any more students wish to join in, then Wednesday lunchtimes in room B2 is the place to be.  More information can be found at astro-pi.org'
As part of our ongoing quality assurance processes, this week we've had two external visitors; our North Yorkshire Principal Adviser and a member of our Governing Board. During Wednesday morning they visited classrooms across the school, observed Year 9 assembly and spoke with members of staff. I'll share their feedback in my next Headteacher Update letter.
With Remembrance Day on Sunday, Mrs. Ennis has led assemblies this week looking at the importance of Remembrance Day by exploring the meaning of service and reminding us of the sacrifices which have and continue to be made. In each assembly we've observed a two-minute silence. Our prefects have been selling poppies, raising funds the Royal British Legion who provide a lifeline for serving personnel, veterans and their families. This afternoon, a group of our Service students have attended the North Yorkshire Service Children – Festival of Remembrance at Ripon Cathedral and, on Sunday, we'll be attending the service at St. James' before laying a wreath at the war memorial. It's a privilege to participate in such an important event in our community.
Upcoming events include the Year 11 Parent/Carer Evening on Wednesday 15th November which is an online event. We're also looking forward to our first meeting with parents and carers who are interested in supporting the school with fundraising. This will be on Monday 20th November at 6p.m. All are welcome to attend. Finally, we'll be raising money for Children in Need next Friday with a non-uniform day. You can make donations through Parent Mail.
Have a lovely weekend!