Headteacher's Blog – 18th November 2022
Well, what a week for weather! However, showing great resilience were the Year 8 girls' football team who, on the wettest of wet days, went to Rossett School to take part in a football tournament. Playing against much larger schools than BHS, they finished joint 3rd out of 6 teams with 5 goals scored by Millie, Neve (3) and Phoebe. Well done team!
Building resilience in our school community was one of the themes of our Professional Development Day with sessions led by the Wellbeing in Mind Team who have a base at Boroughbridge High School. We had a reminder of the NHS five steps to mental wellbeing which are strategies relevant for all.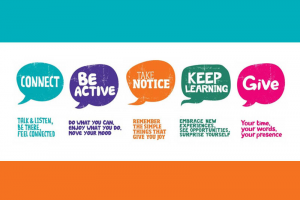 In the afternoon, we reflected on our progress as a school against our whole school objectives since our Ofsted Inspection focusing specifically on Curriculum, Retrieval Practice and Reading. As you're aware, we now have our Curriculum Maps online (https://www.boroughbridgehigh.com/curriculum/subjects/) and retrieval practice to check what students have learned and remembered is part of our every day learning and lesson planning across the curriculum.
We've also continued to develop our curriculum and, if you're interested in finding out more about our curriculum, we have a Parent Information Evening next Thursday at 6p.m. Please e-mail schooladmin@boroughbridgehigh.com to book a place.
Our focus on reading has been further developed through strategies such as the Readathon and BookBuzz for Years 7 and 8 whilst, across the school, all form classes spend time reading. Departments have developed strategies to promote reading within their areas and we're currently integrating strategies into our lesson planning.
And we've had a great Children in Need day today with our non-uniform day and a break and lunch Bake Sale raising £438.63 which will be used by Children in Need to fund thousands of charities and projects in every corner of the UK, that support children and young people to feel and be safer, have improved mental health and wellbeing, form better, more positive relationships and be given more equal opportunities to flourish.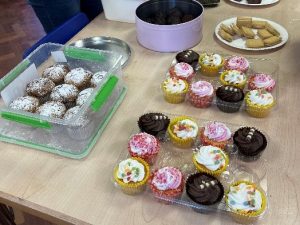 Have a lovely weekend!