The week started on a very positive note with 54 students attending the Rewards Breakfast on Monday morning to celebrate their excellent effort and achievement during the first half of the Autumn Term.
Piran and Kyle, both in Year 7, were the first students to read six books this term and complete their reading loyalty card! They received a certificate and a book to add to their collections. Kyle has had his eye on this book about gymnast Simone Biles after seeing a poster with it on in
Mrs Wellock's classroom at the start of the year. Piran was gifted a book called 'How to Save the World with a Chicken and an Egg' by Emma Shevah. The boys also enjoyed a hot chocolate each during their last lesson of the week.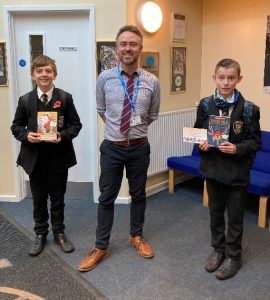 We're also looking forward to seeing how our Key Stage 3 students get on with the Readathon.
We've had sporting success with the Year 11 Football team reaching the third round of the England FA Small Schools' Cup following an impressive 5-0 win over the team from Newcastle School for Boys. Goal scorers were Leverett (3), Burland (1) and Sellers (1). Bring on the next round!
Assemblies this week have been focused around Anti-Bullying week with Mr Grierson sharing the theme for this year 'One Kind Word'. Students were asked to consider the five key kindness questions before identifying the difference between a bystander and an upstander and what we can all do to make sure that everyone in our school community is safe and happy.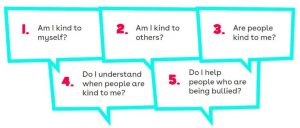 We've been thinking of others today with our annual fundraising for Children in Need. Rowan (Y8) won the cake competition, Harry (Y7) won Name the Teddy and Matthew (Y8) accurately guessed the number of sweets in the jar. This, along with a non-uniform day and sponging of teachers and prefects (our thanks go to Mr Grierson, Mr Field, Amelia, Carli and Toby), has resulted in us raising a total of £614.30. Thank you very much for your kind contributions.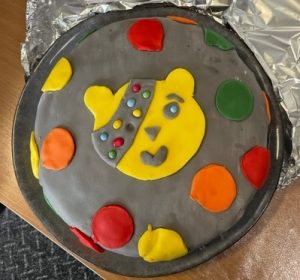 A reminder that it's a Professional Development Day on Wednesday 24th November when students do not attend school.
Have a lovely weekend!