Headteacher's Blog – 21st October 2022
We started the week with our Year 7 Tutor Evening where form tutors, parents, carers and students discussed the first few weeks at Boroughbridge High School. It was great to see how well Year 7 have settled in. There was further excitement for them on Wednesday, and on Friday for Year 8, when the Readathon was launched along with Book Buzz.
The Readathon is organised by Read for Good whose mission is to improve the outcomes for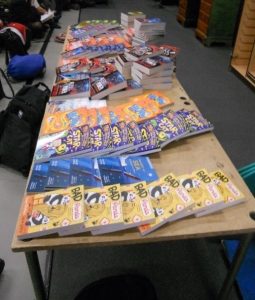 all children in the UK by encouraging    and enabling children to develop a love of reading. By taking part, students also raise money to help seriously ill children whilst also earning free book vouchers for their school at the same time! You can find out more here https://readforgood.org/ You'll no doubt be asked for sponsorship in the coming days and weeks.
A few weeks ago, students had selected their book of choice as part of the Book Buzz scheme launched by the Book Trust. You can see the whole range here. https://www.booktrust.org.uk/what-we-do/programmes-and-campaigns/bookbuzz/students/bookbuzz-books/
Luckily the Book Buzz books had arrived so students were presented with their new book of choice which, for many, was the first of the Readathon. Choices were wide and varied!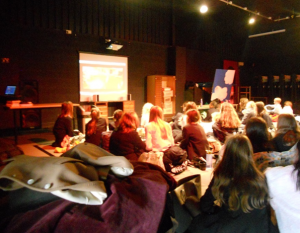 Following on from that, on Wednesday afternoon, Year 7, as part of their English curriculum had a movie afternoon.
In assemblies this week, we've been celebrating all that we've achieved during this half term before revisiting our standards to ensure that everyone in our community is safe, happy and successful.
With tracking data being published for Years 10 and 11 this week, a reminder that there is an online Year 10 Parents and Carers Evening on Thursday 3rd November with Year 11 on Thursday 10th November.
So, as we reach the half term break, I hope you have a lovely weekend!